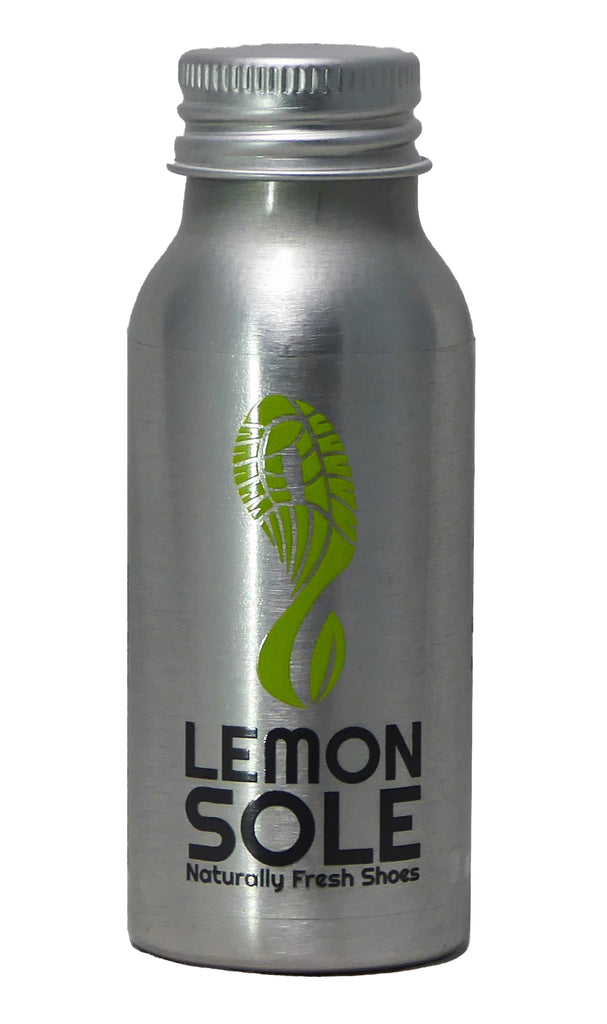 $10.00
Lemon Sole REFILL - 60ml
Re-use the atomiser spray from previous purchases on this refill.

Reduces single-use plastic - Planet-friendly.

A 100% Natural product made with six essential oils. The concentrated formula means you only need a little which reduces packaging and an aluminium bottle to reduce the use of plastic.

Naturally addresses the causes of shoe odour - keeps shoes healthy. Builds a long-term barrier to shoe odour with regular use. No need to leave it to dry like other products; wear it immediately.

If you are buying this you've bought it before. So already know how good it is!