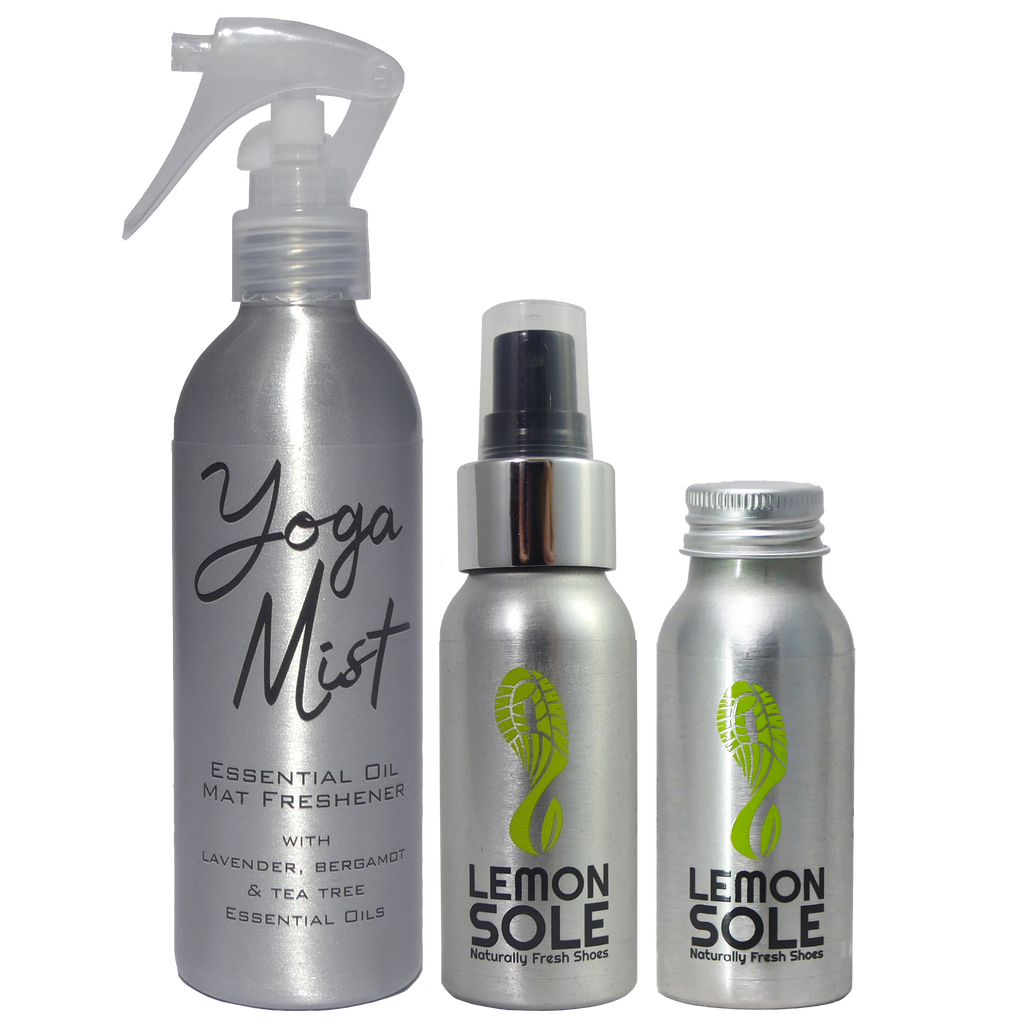 £19.00
Yoga Mist & Lemon Sole Bundle
To celebrate the launch of Yoga Mist, and let's be honest because we really want you to try it, we have put this little bundle together for our existing customers. 
A bottle of the Lemon Sole, a refill, and our new product Yoga Mist.
Just spray Yoga Mist on your Mat before or after use, leave it a couple of minutes and then give it a wipe.  That's it - may your downward dog be fresh and your child's pose relaxing. 
Even if you don't do Yoga, this product makes a great room freshener with its combination of Lavender, Tea Tree and Bergamot Essential Oils.
This offer is exclusive to our existing customers.